Automotive NGV Gas Cylinder
Neil Composite CNG Cylinders (CNG Type 3)

NEIL automotive composite CNG cylinders (CNG Type 3 cylinder) are a perfect integration of the innovative technologies, using Seamless Aluminum Liners reinforced with carbon fiber. A material known for its durability commonly found in planes, space shuttles, and bullet proof vests. NEIL's distinctive features and safety owe to its lightweight and strength, which exceeds that of normal automotive CNG cylinder (CNG Type 1).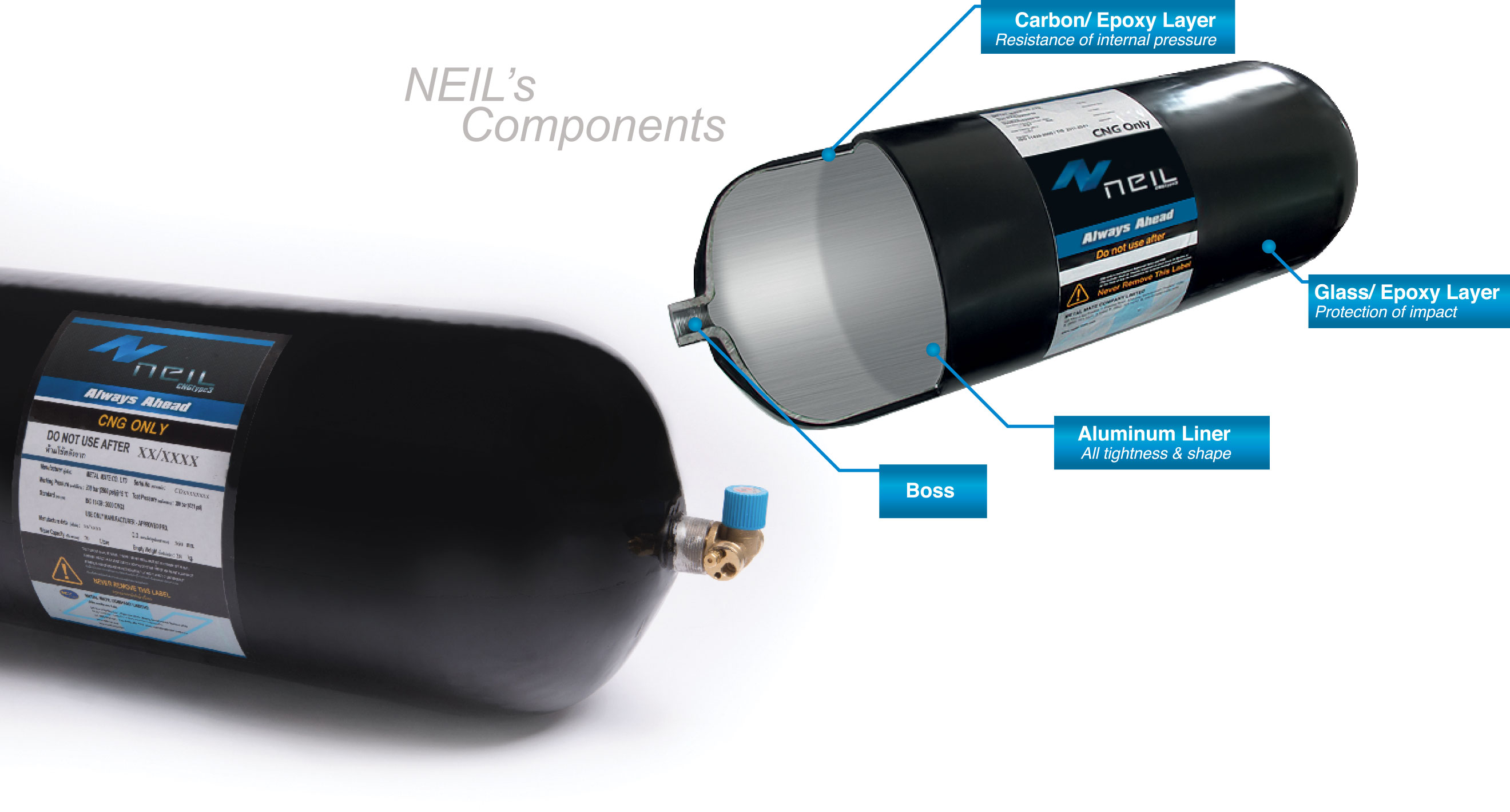 Weight Comparison

When comparing 100 liters NEIL to a CNG Type 1 cylinder with the same capacity, the NEIL is 70% lighter, and 50% lighter than a glass wool CNG Type 2 cylinder. This is why NEIL cylinder is a perfect choice for an automobile that creates as little obstruction to the engine as possible.

Distance Comparison

As NEIL has been made with Carbon Fiber, the same material used in space ships, it's superior to CNG Type 1 cylinder made from steel. With the distance driven on a full tank of gas, NEIL can cover 12% more distance than CNG Type 1 cylinder with the same capacity. This proves that NEIL is a more economical choice for cars than other type of cylinders.